New fully automatic milling head launched
2019-12-24
---
Reiyier Precision Machinery Technology (Changzhou) Co., Ltd. once again presents you with an amazing work in the field of machine tool accessories - modular automatic milling head
With the improvement of the automation level of numerical control equipment, more and more large-scale numerical control equipment gradually favor the automatic right-angle milling head equipped with automatic upper head, automatic rotation and automatic broaching. However, for the traditional five-sided machining machine tool with automatic right-angle milling head,
Our company has designed two kinds of self-pulling and other-pulling
1. Self-pulling type: The slider cylinder is integrated into our milling head. As long as the user installs a transition plate with 4 screw holes on the end face of the slider, the ordinary gantry can be turned into a pentahedron in seconds! There are almost no special structural requirements for the ram port of the host. The pull-milling head adopts a patented series double-force cylinder, which has a strong pulling force!
2. For traditional users, if the ram is equipped with a slider cylinder, we also have its pull-type automatic milling head. The user only needs to match the connecting part according to the end face structure of the ram.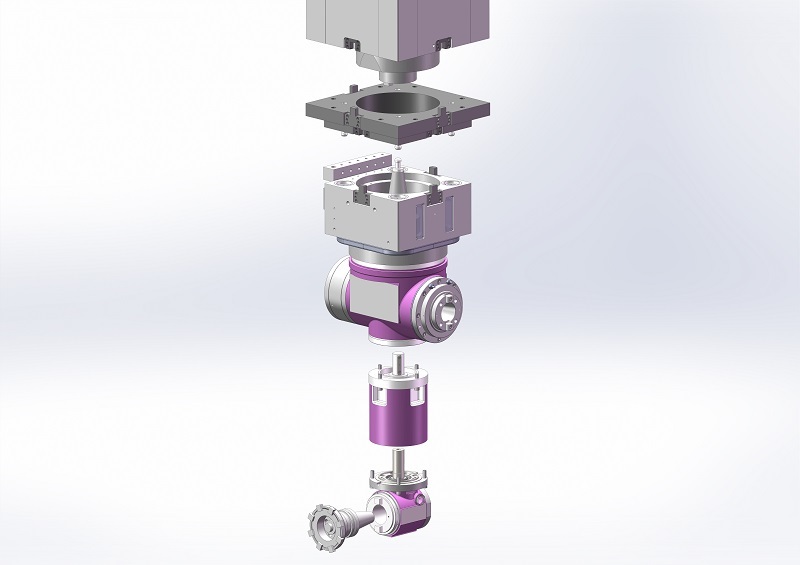 Most of the company's products have patented designs and complete intellectual property rights. Reasonable and bold innovative inventions stem from a deep understanding of traditional structures. Through reasonable and exquisite structural processing, the cost performance of products is greatly improved, bringing users unparalleled benefits and convenient and efficient application experience.
Angle Milling Head
Universal Milling Head
Turn Table

---
Copyright©2023 Rayer Precision Machinery Technology (Changzhou) Co., Ltd
This website already supports IPV6 【Tags】